Presentation of OSLC at Purdue PLM Meeting 2018
I attended for the first time the Purdue PLM meeting and it was full of interesting content! Approximately 60 persons attended the conference focused this year on PLM-ALM integration. The event was organized by Prof. Nathan Hartman who was key in helping create a friendly atmosphere encouraging dialog among participants. Presentations and video recordings can be found on the PLM meeting web page.
I had the opportunity to present Open Services for Lifecycle Collaboration (OSLC) and explain how it could serve as the backbone to achieve PLM-ALM integration using open Web standards. Presentation and video recording are available on slideshare and vimeo. Below is an image of the presentation showing the collaboration challenges in designing complex systems.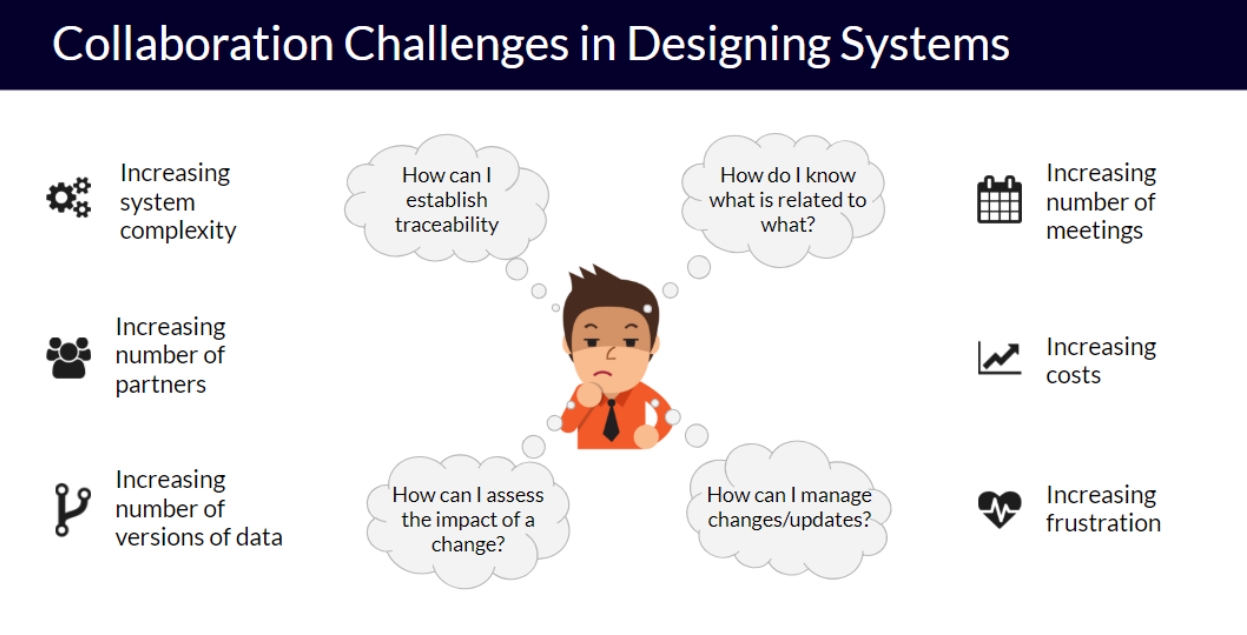 I was glad to learn that PLM-ALM integration using OSLC is already taking place between Polarion and Siemens Teamcenter. This is however only possible if the Linked Data Framework (LDF) of Siemens Teamcenter is activated. I would have loved to find more information about LDF and about the capabilities of this integration but I couldn't find any publicly available documentation. Please let me know if you are aware of such documentation.
General Motors showed exciting presentations on their MBSE and PLM efforts, which were in part based on OSLC. Talking about vehicles, I would be very curious to learn more about manufacturers of autonomous vehicles and how they are tackling the critical challenge of safety. Due to the increased complexity of autonomous vehicles, I would expect manufacturers to do a lot of computer-based simulation in combination with systems engineering and digital twin activities. All these activities require collaboration and data connectivity in order to be performed efficiently. For example, traceability from requirements to test cases, to simulation models, and simulation inputs would need to be established in order to achieve a big picture overview and have a basis for collaboration amongst systems, software and hardware engineers. Maybe the next blog post will address some thoughts on this in more detail.
In the meantime, please find below images of exciting presentations of GM at the PLM meeting. You can notice that the slides refer to OSLC, Linked Data, systems engineering, PLM/ALM integration, traceability, change management, and include many examples of data connectivity across data from different engineering disciplines. I would like to emphasize that automatic generation of architecture analysis and reports is shown as not being driven from a single source model, as it is often described in the model-driven architecture literature, but from multiple distributed models in combination with their relationships. You could call this graph-driven architecture! Model-driven is so last-year :) Obviously, this only works if data from different sources is exposed according to a common open API, and if the data is exposed using global identifiers, as enabled by OSLC.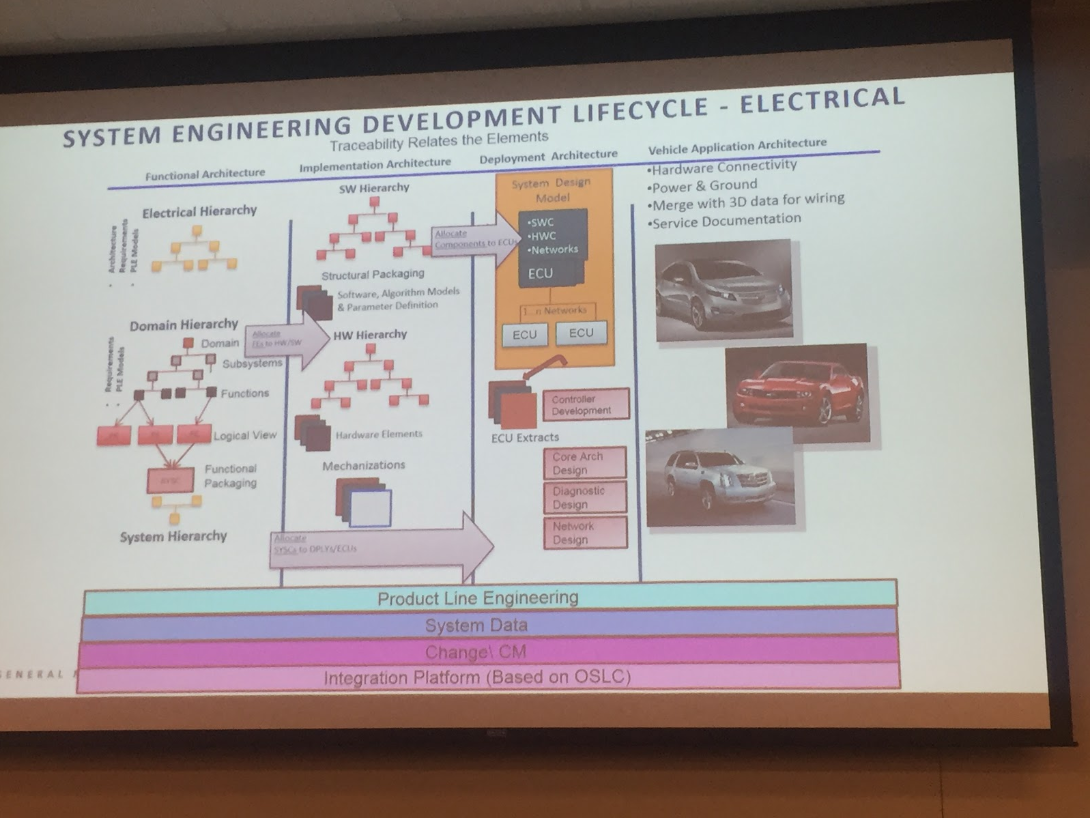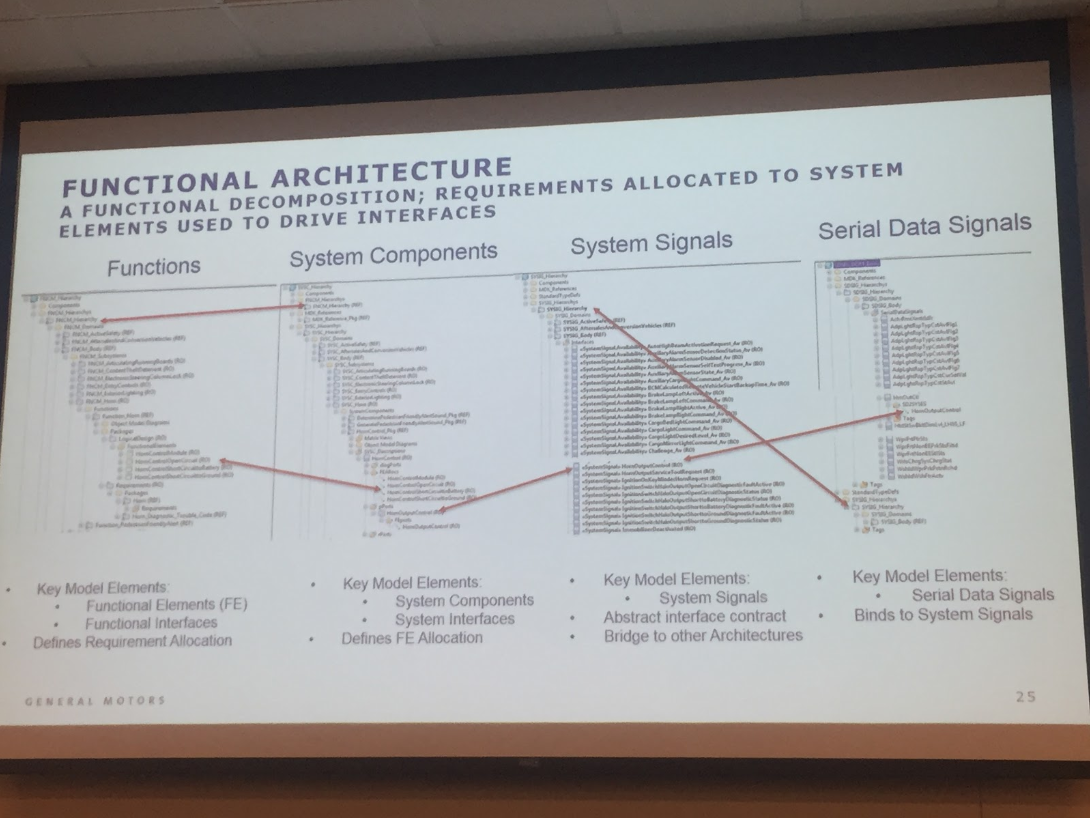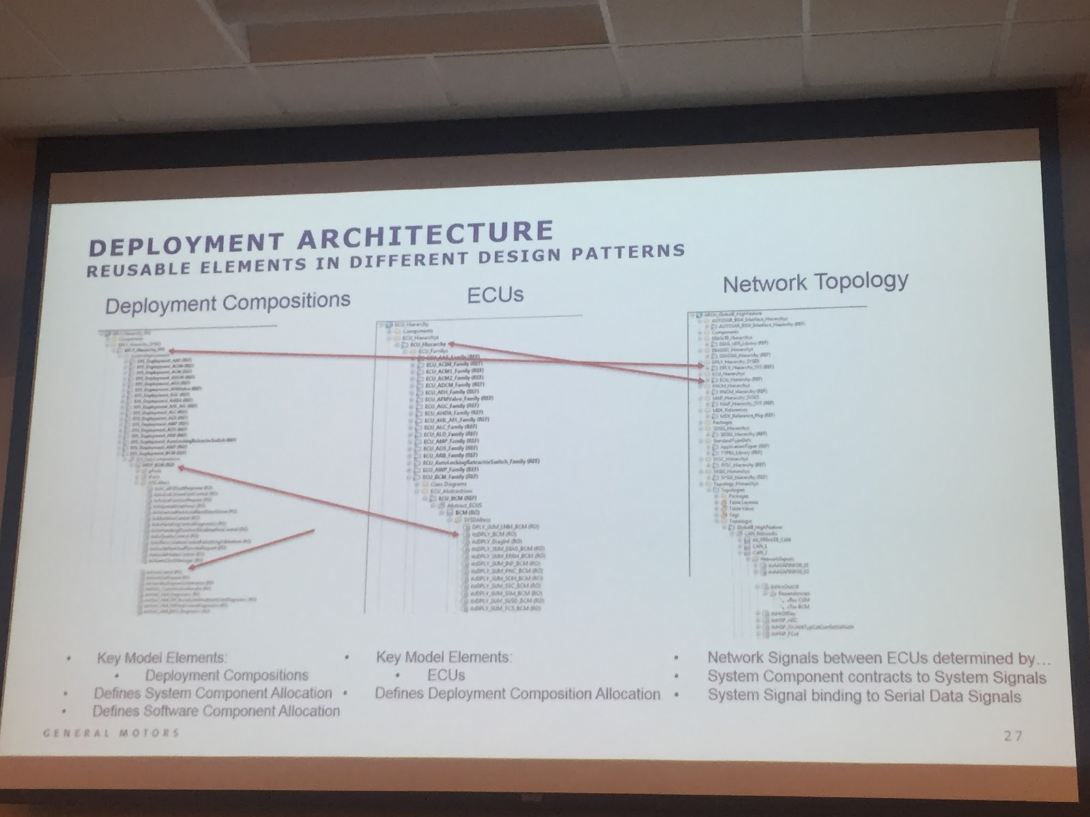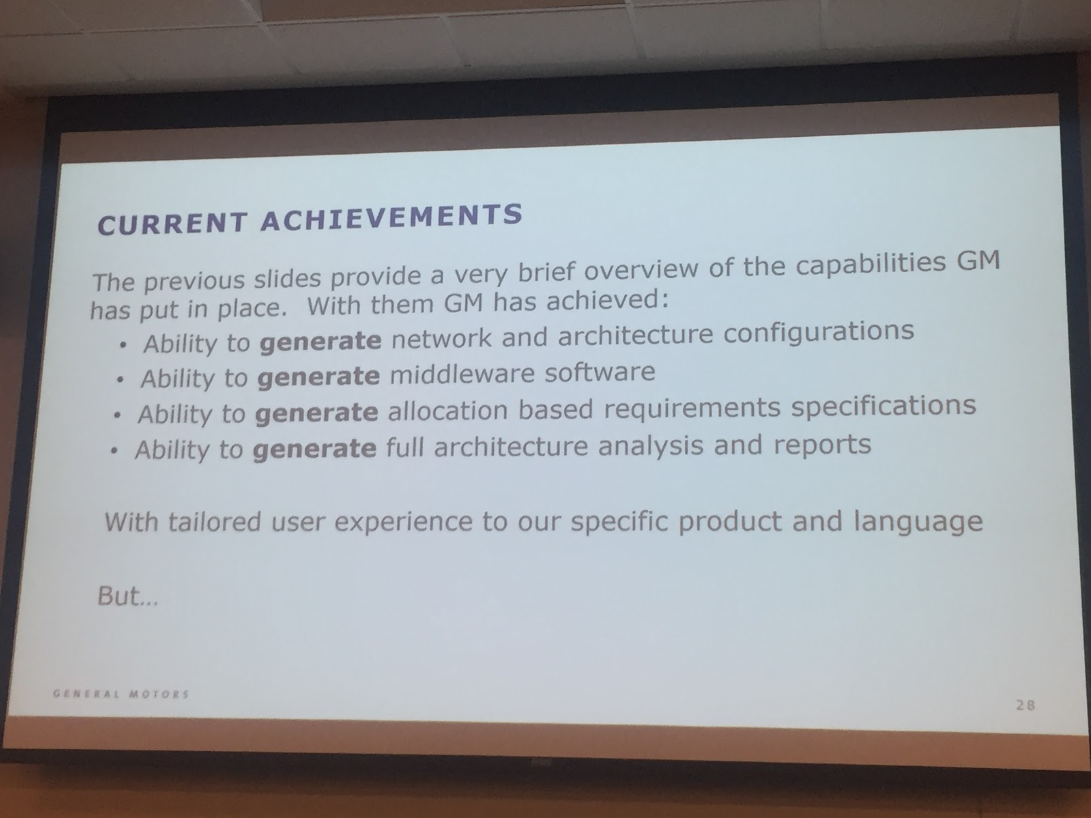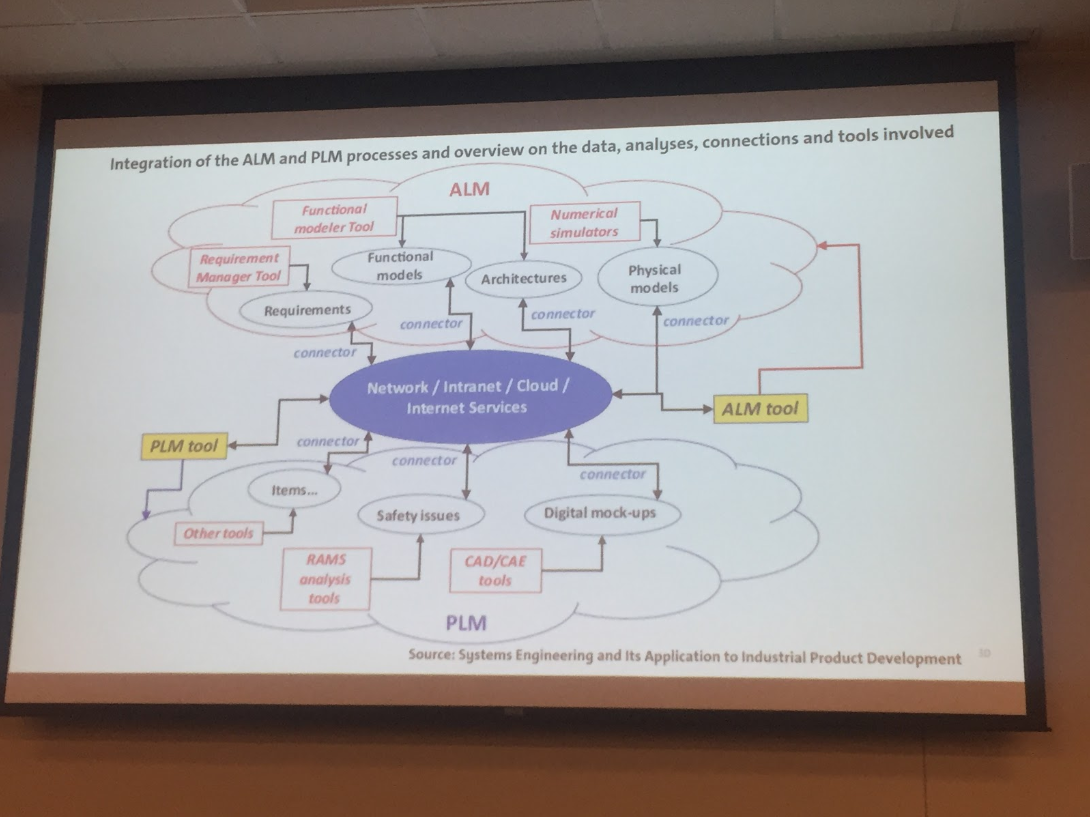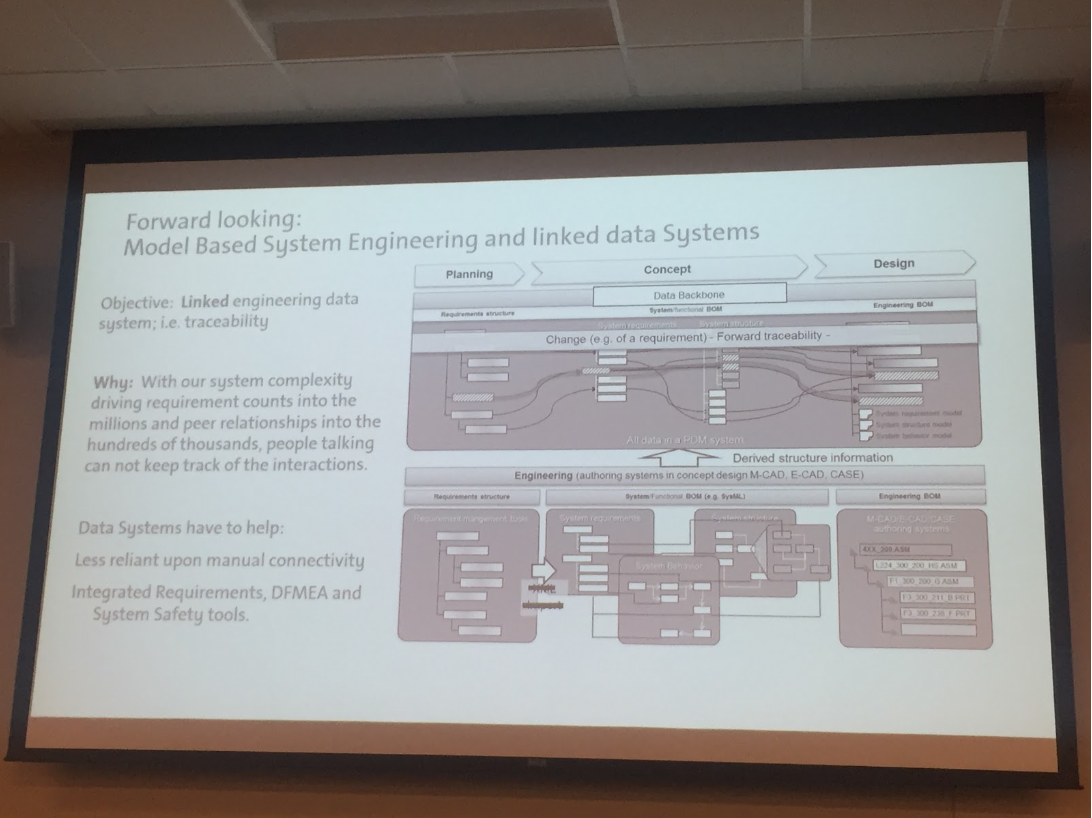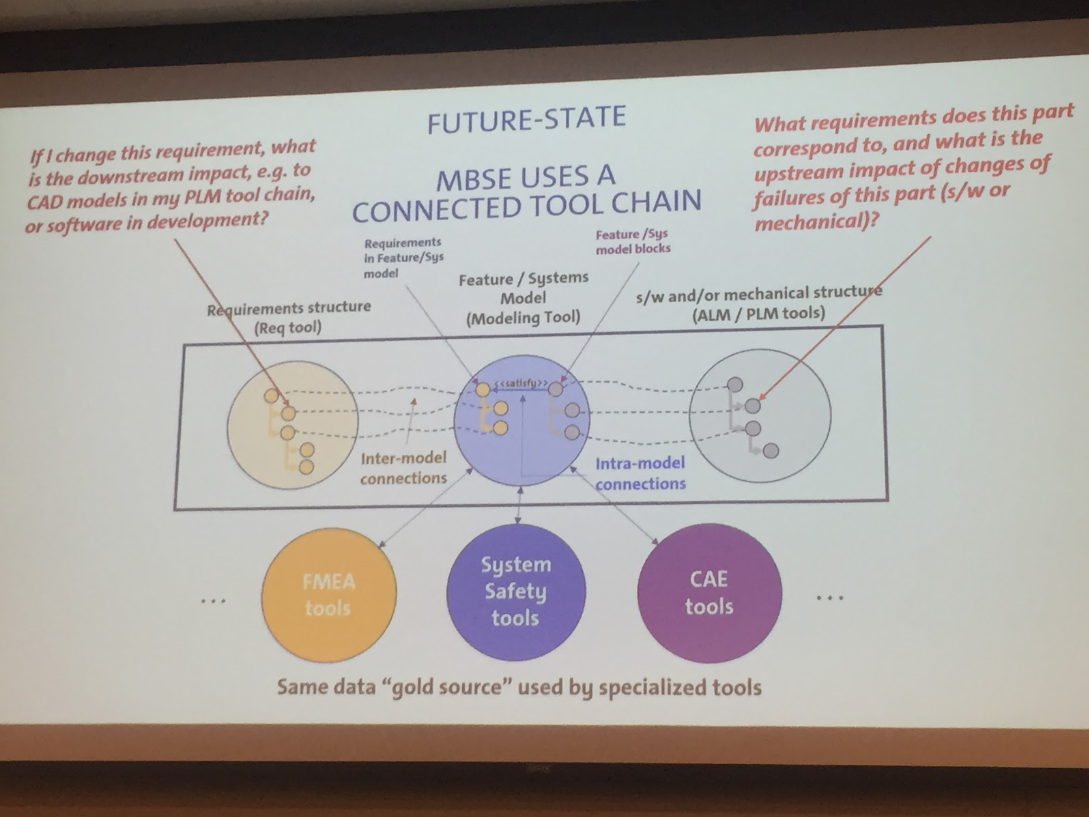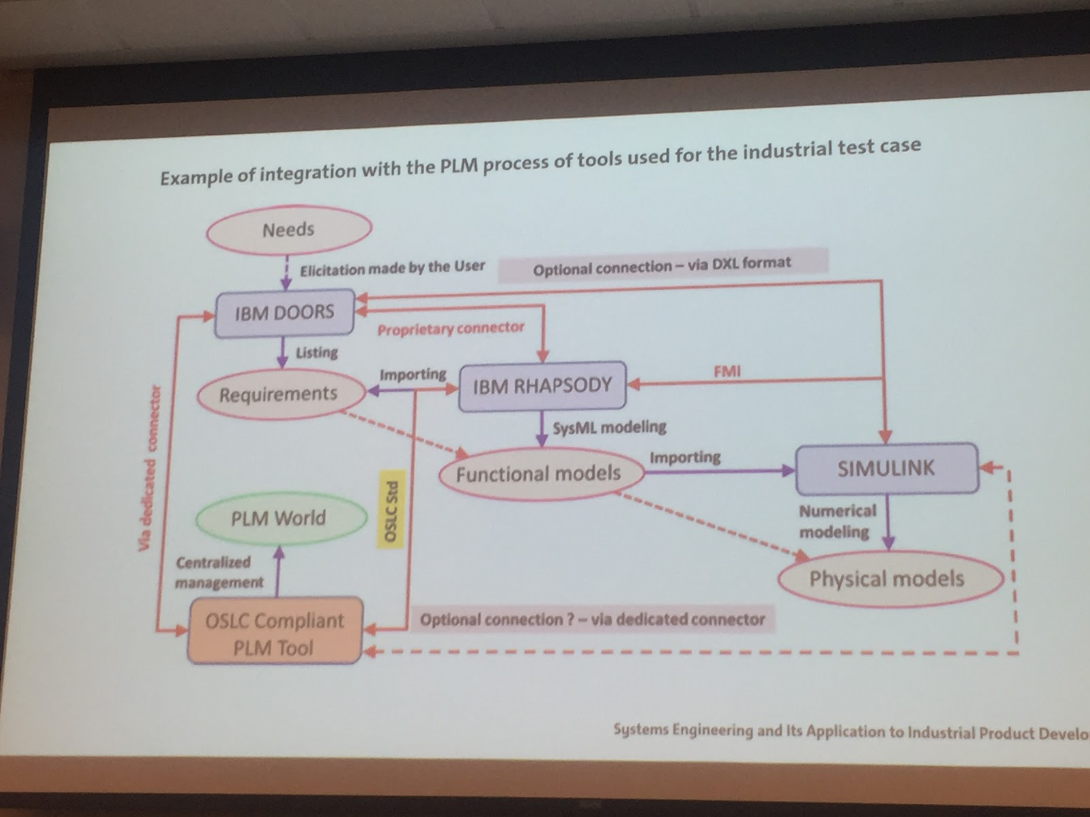 There was also a very exciting presentation on analytics in the context of PLM. Below are some snapshots of that presentation.